You can use one of the media supporters coupon codes,
click to copy the one you desired
* Enter coupon in to +Add discount in the opening popup.
* Do you have a youtube channel or blog, you can earn with us, contact us and we create a code for you too.
Ignite the Power of AI: Let AI Read, Interpret, and Re-Write!
Joomla AI Content ReWriter is a powerful extension that can help you to create engaging and informative content for your Joomla website.
It uses artificial intelligence to interpret your submitted content and rewrite it in a new way, preserving the meaning and style of the original content.
The extension also includes a number of features that can help you to improve the SEO of your content, such as generating meta description, keywords and titles.
Why do you need Joomla AI Content ReWriter?
Here are some of the reasons why you need Joomla AI Content ReWriter:
You want to have "High-quality content"
Joomla AI Content ReWriter can help you to create high-quality content that is engaging and informative. This can help you to improve the user experience on your website and keep visitors coming back for more.
You want to have "SEO Optimized" Content
Joomla AI Content ReWriter will find the important keywords, bold them, will write a meta description and an alternative meta title, a heading and a well-structure! This will definitely boost the SEO of the content and your site!
You want to "Revise until Perfect"
AI does not give up or complain!
You can click to revise button and AI re-writes it for you again and again!
You want to "Save time"
Don't have time or manpower for content writing? Let our AI rewriter do it for you! Just paste the content you have found and let it to interpret and re-write!
You want to "Save Costs"
Want to be more competitive and save money? Use our powerful AI extensions to reduce costs!
You want your site is "Up-to-date"
Keep your site content up to date by adding new content just in minutes! This will help you to stay ahead of the competition and keep your website fresh and relevant.
Joomla AI Content ReWriter Features

Current features ( Latest version 1.0.5 )

Joomla 5 Compatibilty

YES, this extension is 100% Joomla 5 Compatible too.

Latest OpenAI GPT Models

We've integrated the newest and most robust OpenAI models to enhance content rewriting capabilities.

Simple, paste / submit the content

AI starts to work, please read below for detailed information about the features

Intelligent Content Interpretation

Unlock the power of AI as it expertly interprets your submitted content, ensuring accurate and meaningful rewrites that capture the essence of your message.

Language Detection

AI Detects the content language automatically

New Title

AI Create captivating titles for your content automatically.

New Content

AI Creates totally new content from the submitted content

Meaning preservation

AI preserves the meaning, style and tone of the content. It marks content as if it were written by a human.

Optimized for SEO

New content will be generated with a heading in the content, divided in to the paragraphs

Meta keywords

Creates the top keywords as meta keywords of the content

Meta Title

Creates an optional meta title which is not more than 60 characters. You can use instead the new title.

Meta Description

Maximum 160 characters length, SEO Optimized Meta description from content

AI Detection

An experiemental AI Detection software is binded to check the human-like grade of the newly generated content.

Unlimited revision

You can click and revise the content if you think it does not fit to your requirements.

Export to Articles

You can export in to the com_content articles. In any language and category. As published or unpublished.

Joomla 3 Compatibility

We do not support Joomla 3 and many features are not working at Joomla 3 websites.
Latest Completed Features ( Version 1.0.5)

OpenAI Model : gpt-4-0613 added
OpenAI Model : gpt-3.5-turbo-1106 added
Version 1.0.3

CSS issue fixed and 2 Language strings added
Version 1.0.2

Added 16 Joomla language files
How can i install Joomla AI Content ReWriter?

The installation takes just a few minutes! After downloading the package, go to your Joomla website administrator > installer. Upload the file via installer. You will see a success message after the successful installation.
How to setup Joomla AI Content ReWriter?

Everything is very clearly explained in the extension admin panel. Just follow the steps and insert the code.
It's that simple.
If you have purchased a Premium package, you can request help from the developer by logging into the support section.
* Select the package that suits you by clicking on it.
Lite-Start Package
€ 12.50
Joomla AI Content ReWriter Component
1 Website supported
Ticket support period 1 month
Starter Package
€ 24.50
Joomla AI Content ReWriter Component
3 Websites supported
Ticket support period 3 months
Standard Package
€ 44.50
Joomla AI Content ReWriter Component
6 Websites supported
Ticket support period 6 months
Pro Package (Full-Set)
€ 74.50
Joomla AI Content ReWriter Component
Joomla AI Content Generator Component
+ All other Joomla developments during 1 year
Currently there are 2 Premium Joomla AI Extensions
12 Websites supported
Premium email support
Support period 12 months
Setup from Developer for 1 website
Buy Now Instant Download just after purchase
Subscriptions can be canceled at any time.
Downloaded packages can be used for lifetime
Support is valid for the subscription period.
Price is in Euro and excludes taxes
You will receive an invoice
Have a coupon? click +Add discount in the popup

Item Specifications
Current Version
1.0.5
Created on
15 May 2023, Monday
Last updated on
26 November 2023, Sunday
Type
Joomla Component
Tested browsers
Chrome, Safari, Firefox, Edge
Files Included
HTML5, CSS3, JS, jQuery, SVG
Mobile Compatibility
100% Responsive, tested on mobile devices


Joomla AI Content ReWriter,
Extension for generating content for Joomla websites is reviewed
5.0 out of 5 by 4 AIPlugin™ Customers!
Language Packages
Extension is Translated in to 16 Languages.


K dispozici český překlad a jazykový soubor.


Dansk oversættelse og sprogfil tilgængelig.


Nederlandstalige bestanden beschikbaar.


English translation and language file available.


Sprachdateien in Deutsch sind verfügbar.


Διατίθεται Τουρκική μετάφραση και αρχείο γλώσσας.


Des fichiers de langue en Français sont disponibles.


Sono disponibili file di lingua in Italiano.


Dostępne polskie tłumaczenie i plik językowy.


Arquivos de idioma em Português estão disponíveis.

Доступен русский перевод и языковой файл.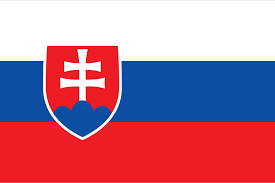 K dispozícii sú slovenské preklady a jazykové súbory.


Los archivos de idioma en Español están disponibles.


Svensk översättning och språkfil tillgänglig.


Türkçe çeviri ve dil dosyası mevcut.

Доступні українські переклади та мовні файли.

User Guide & Troubleshooting
We have user guide section for our Joomla! Extensions
User Guide Area
At the same time, we share with you the problems experienced and solved by other users in the past.
Troubleshooter Area
Developer Support
Direct support from Extension Developer! We are the developers and we are not using 3rd party. You can ask directly to us!
Support Area
Joomla Extension Directory (JED)
Write a review on the official Joomla Extension Directory (JED). to help us spread the word and boost our motivation.
Visit JED Page