You can use one of the media supporters coupon codes,
click to copy the one you desired
* Enter coupon in to +Add discount in the opening popup.
* Do you have a youtube channel or blog, you can earn with us, contact us and we create a code for you too.
Stop spending lots of hours and money on creating good content!
An assistant who will produce relevant and competitive content for your Joomla website!
Joomla AI Content Generator Features

Current features ( Latest version 1.2.1 )

New ModelsLatest gpt-4-0613 and gpt-3.5-turbo-1106 and models are available for better content generation.

Joomla 5 Compatibility

YES, this extension is 100% Joomla 5 Compatible too.

Quality Content is our priority!With AIPlugin's Joomla AI Content Generator, you can be sure that your content will be of the highest quality.

Every step is under your control

You can control every stage of content creation and correct any errors. Just a few minutes of your time will make everything more perfect.

SEO compatible Meta Tags generationWith SEO compatible meta tags , Joomla AI will produce a quality content that is search engine friendly, powerful, readable and useful to your target audience.

User friendly admin interfaceYou will use Joomla Content Generator without any problems from the first moment, with the administrative interface designed for easy use, useful explanations under each setting parameter.

Connector to OpenAIYou will connect to OpenAI just by one click with Joomla Open AI parameter.

OpenAI Model and Datasets

You can use OpenAI datasets and models and easily change any time for a better model in the future.

Create content in any language you want.Prepare content in any language, 35 languages are available now! If you don't have the language you want, let us know and we'll add it right away!

Writing stylesPrepare content in a writing style suitable for your site's target audience or the type of content you will write. With Version 1.1.1, you can prepare it in 16 different writing styles.

Writing tonesPrepare content in a writing tone suitable for your site's target audience or the type of content you will write. With Version 1.1.1, you can prepare it in 12 different writing tones .

Excellent Content Structure, Easy to Read, SEO Ranking

You can organize content structure based on headlines

Step by step content creation

Create the content step by ste and full control of yours!

Tagline ( Slogan ) GenerationOptionally, AI creates the tagline (slogan) for the topic you entered for the content!

Introduction GenerationAn introduction will be generated for the content topic

ConclusionOptionally, Conclusion will be generated at the end of every content. You can edit as much as you want. You can include or not.

Add - Edit - Delete - Move Headlines H1,H2,H3,H4 OR H5
You can change the headlines and orders of the headlines as you wish! This gives you full-control of article/content editing!

Add your target keywordsYou can add your SEO Ranking target keywords , AI will use them and will highlight them with strong tags

Bold keywords

AI will bold only the first occurance of each keyword.

Order Lists in the content

Ordered lists will be used when it is necessary

Clean HTMLAI creates the quality content with clean HTML .

Save content to use immediately or for the future usage

You can export the resulting content immediately or save it for later use.

Export Content to ArticlesYou can export the content and start to use!

Update Exported Content

You can update the exported content without leaving the component admin interface.

Export to any selected language

If your site is multilingual, you can export to any language you want. ( Version 1.1.7 )

Ability to edit the created content.

You can edit the created content as you wish, and transfer it for use after making the changes.

Update the exported contentDid you export the content but you want to make changes! Do not worry. You can change and update the exported content!

Load content to Articles and K2 without exporting

Install plugin and load content super easy in to your articles and K2

Joomla 3 Compatibility

We do not support Joomla 3 and many features are not working at Joomla 3 websites.
Latest Completed Features (Version 1.2.1)

New models added, you can access to below models
Model : gpt-4-0613
Model : gpt-3.5-turbo-1106
Version 1.2.0 & 1.1.9, 1.1.8

Checking for php settings in the code added
Ajax error and wait functions have been added and improved.
Version 1.1.7 & 1.1.6

If your site is multilingual, you can export to any language you want.
You can update the exported content without leaving the component admin interface.
Version 1.1.5

Craete Content pieces by giving keywords
Hightlight only the first occurances of given keywords by <strong></strong> tag
Keyword Stuffing Prevention ( This part will be better soon )
Create content in 35 different languages
Automatically Meta Title, Descriptions, Keywords generation
SEO Meta Advices
Export to Articles in Content Page!
Update the Exported Article in Content Page
Version 1.1.1

Slovak Language added, if your desired language is not in the list, please request, we deliver asap
New languages for content creation.
16 languages now available for content creation
New writing styles. 16 different writing styles now available
New writing tones. 12 different writing tones now available
The most important part of this update is related to Content Quality
The generated content is asked with new algorithms and the received content is better organized
New plugin released, you can Import Open AI Generated Content in to the Articles, K2 without hassle
Why do i need Content Generator for Joomla website?

Content is one of the most important aspects of any website. It helps to inform visitors about your business, products and services, as well as provide them with useful information.

Good content also helps to establish your website as an authority in your industry and can be used to attract new customers and build relationships with existing ones. Content will help you increase search engine rankings, as search engines use content to determine the relevance of a website to a user's search query.

Finally, content can be used to engage visitors and keep them coming back to your website.

Joomla Content Generator will help you creating relevant content which is useful for your visitors to engage them to your website.
How it works?

Joomla Content Generator works by using OpenAI API and creates content by listening your commands. This is an extension with a well-designed administrative interface.
Is it easy to use?

Yes, it's an easy to use component. All you have to do is write the title and keywords related to the content you want. Generator will generate a content for you.
How can i install Joomla AI Content Generator?

The installation takes just a few minutes! After downloading the package, go to your Joomla website administrator > installer. Upload the file via installer. You will see a success message after the successful installation.
How to setup Joomla AI Content Generator?

Everything is very clearly explained in the extension admin panel. Just follow the steps and insert the code.
It's that simple.
If you have purchased a Premium package, you can request help from the developer by logging into the support section.
* Select the package that suits you by clicking on it.
Lite-Start Package
€ 12.50
Joomla AI Content Generator Component
1 Website supported
Ticket support period 1 month
Starter Package
€ 24.50
Joomla AI Content Generator Component
3 Websites supported
Ticket support period 3 months
Standard Package
€ 44.50
Joomla AI Content Generator Component
6 Websites supported
Ticket support period 6 months
Pro Package (Full-Set)
€ 74.50
Joomla AI Content Generator Component
Joomla AI Content ReWriter Component
+ All other Joomla developments during 1 year
Currently there are 2 Premium Joomla AI Extensions
12 Websites supported
Premium email support
Support period 12 months
Setup from Developer for 1 website
Buy Now Instant Download just after purchase
Subscriptions can be canceled at any time.
Downloaded packages can be used for lifetime
Support is valid for the subscription period.
Price is in Euro and excludes taxes
You will receive an invoice
Have a coupon? click +Add discount in the popup

Item Specifications
Current Version
1.2.1
Created on
19 December 2022, Monday
Last updated on
25 November 2023, Saturday
Type
Joomla Component
Tested browsers
Chrome, Safari, Firefox, Edge
Files Included
HTML5, CSS3, JS, jQuery, SVG
Mobile Compatibility
100% Responsive, tested on mobile devices


Joomla AI Content Generator,
Extension for generating content for Joomla websites is reviewed
5.0 out of 5 by 15 AIPlugin™ Customers!
Language Packages
Extension is Translated in to 16 Languages.


K dispozici český překlad a jazykový soubor.


Dansk oversættelse og sprogfil tilgængelig.


Nederlandstalige bestanden beschikbaar.


English translation and language file available.


Sprachdateien in Deutsch sind verfügbar.


Διατίθεται Τουρκική μετάφραση και αρχείο γλώσσας.


Des fichiers de langue en Français sont disponibles.


Sono disponibili file di lingua in Italiano.


Dostępne polskie tłumaczenie i plik językowy.


Arquivos de idioma em Português estão disponíveis.

Доступен русский перевод и языковой файл.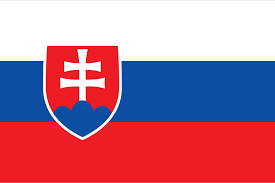 K dispozícii sú slovenské preklady a jazykové súbory.


Los archivos de idioma en Español están disponibles.


Svensk översättning och språkfil tillgänglig.


Türkçe çeviri ve dil dosyası mevcut.

Доступні українські переклади та мовні файли.

User Guide & Troubleshooting
We have user guide section for our Joomla! Extensions
User Guide Area
At the same time, we share with you the problems experienced and solved by other users in the past.
Troubleshooter Area
Developer Support
Direct support from Extension Developer! We are the developers and we are not using 3rd party. You can ask directly to us!
Support Area
Joomla Extension Directory (JED)
Write a review on the official Joomla Extension Directory (JED). to help us spread the word and boost our motivation.
Visit JED Page